KAROUN DAIRIES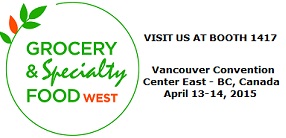 | | | | | | |
| --- | --- | --- | --- | --- | --- |
| Home | | | | Halloom Grilling Cheese | |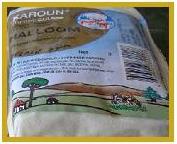 KAROUN Grilling Cheese Halloom is a traditional Middle Eastern cheese part of KAROUN DAIRIES line of Mediterranean Dairy Foods.Popular in many regions in the world, it originated in the Eastern Mediterranean region.

Karoun brand cheeses are now produced in Canada from first quality Canadian cow milk under the supervision of KAROUN DAIRIES S.A.L. according to its strict quality standards and distributed by KAROUN DAIRIES INC. an all Canadian Company.

KAROUN Halloom Grilling Cheese is a semi-firm unripened specialty white cheese which is boiled and folded. It is salty as most Mediterranean cheeses.

You can grill it to a golden crust, fry it, bake it or toast it as it withstands heat without melting.

KAROUN Halloom cheese is suitable as a table cheese, in sandwiches, salads or paired with fruits.


NUTRITION FACTS
Serving size 30g
Amount per serving
Calories 90 Calories from fat 72

Average Analysis per serving

%Daily

Value*

Total Fat

8

g
24
%

Saturated fat

6
g
15
%

Cholesterol

25
mg
5
%

Sodium

400
mg
14
%

Total Carbohydrates

0
g
0
%

Dietary fiber

0

g

0

%

Sugars

0
g





Protein

5
g




Vitamin A**6% Vitamin C**0%
Calcium** 15% Iron** 2%
*Percent Daily Values are based on a 2.000 calorie diet.
** Reported as a percent of the recommended Daily Intake (RDI)




KAROUN Halloom cheese is available for sale in Canada.

Ingredients:
Pasteurized Milk, Bacterial Culture, Salt, Microbial Enzyme.

Shelf Life: 6 months refrigerated 20-70 C.



Copyright © KAROUN DAIRIES INC. 2011-2015 All Rights Reserved
4AB CONSULTING